Security Printing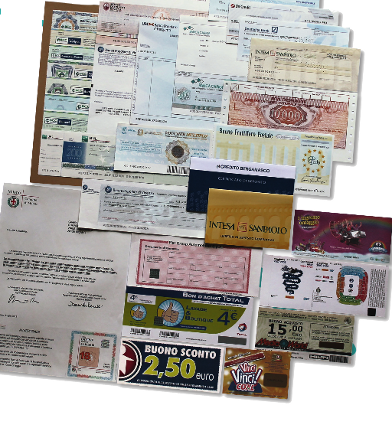 Pozzoni is undisputed leader in the field of Security Printing in Italy
and one of the most important worldwide.
We started to produce security printing products in late 1960's.
In the 1970's we installed the first Intaglio Printing machine the most
tried and tested tecnique used in Security Printing.
Governments Institution, Banks and industrials nowadays look at Pozzoni
as a point of reference.
Our production includes checks, booklets, government security documents,
ballot papers, tickets, tax stamps, vouchers.
We draw the guilloche and the numismatic effects using a specific
software program.
We manage standard and bespoke watermarked paper.
We can add security features using Intaglio, Silk-Screen, Flexo and
Offset printing, holograms, UV and reactive security inks.
We were the first company in Italy to install a machine to micro-perf
numbering and variable data.
All Security Printing departments are protected by intrusion detection
systems, armed guard service 24 / 7 and Vault (Caveau) for the storage.